Employment Law
Federal and State Employment Laws make it unlawful to discriminate against a person by treating them differently OR create a hostile working environment because of a protected trait.
Family Law
Divorce proceedings involve very sensitive issues and most often require decisions about children and property. A divorce proceeding varies from one with no children and no property to one with children and property.
Probate Law
Different types of Probate Administration.
-Independent administration: This is the most common type of probate administration in Texas.
-Dependent administration: This form of probate has a very high level of court supervision.
- Muniment of title: Probate of the will acts as title transfer.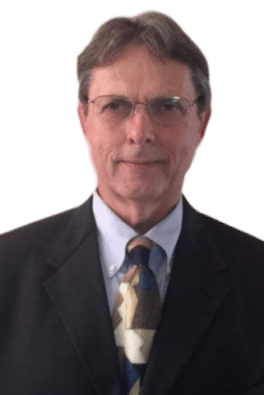 Law Office of Chris McJunkin
Experienced attorney representing persons in Corpus Christi and South Texas since 1991. in employment law, family law and probate law at both the trial court and appellate court levels.
My mission is to help clients work through life's problems in employment, family and probate areas.
Admission
Admitted State Bar of Texas 1991
Admitted United States District Court, Southern District of Texas 2000
Admitted Federal Fifth Circuit Court of Appeals 2001
Member State Bar of Texas Labor and Employment Law Section
Appellate Decisions:
Bazan v. Hidalgo County, 246 F.3d 481 (U.S. 5th Circuit Court of Appeals 2001)
Carlow v Rivera, 561 Fed.Appx. 367 (U.S. 5th Circuit Court of Appeals 2014)
Monroe v. Corpus Christi Indep.School District, 234 Fed.Appx. 213, (U.S. 5th Circuit Court of Appeals 2014)
Johnson v Hoechst Celanese Corp, 127 S.W.3d 875 (13th Court of Appeals, Corpus Christi, 2004)
Wiltshire v. Humpal Physical Therapy, P.C., 2005, Tex.App.LEXIS 7150, (13th Court of Appeals, Corpus Christi, 2005)
Muniz v Wal-Mart Stores, Inc, 2000 Tex.App.LEXIS 2186, (13th Court of Appeals, Corpus Christi, 2000)
Texas A&M Univ. v Vanzante, 159 S.W.3d 791, (13th Court of Appeals, Corpus Christi, 2005)
In the Interests of G.G.L., 2007 Tex.App.LEXIS 6774 (13th Court of Appeals,Corpus Christi, 2007)
Wal-mart Stores, Inc. v Renteria, 52 S.W.3d 848 (4th Court of Appeals, San Antonio, 2001)
Hernandez v Grey Wolf Drilling, L.P., 350 S.W.3d 281 (4th Court of Appeals, 2011)