EMPLOYMENT LAW ATTORNEY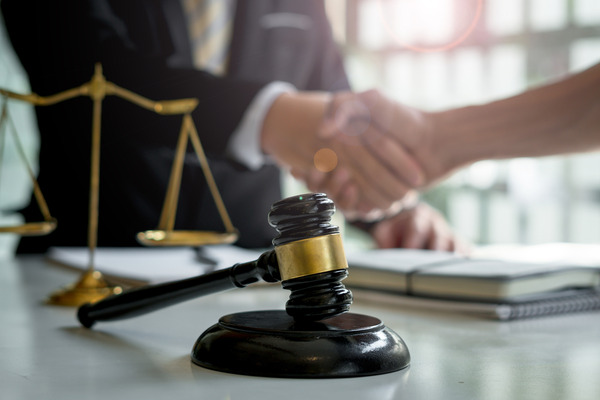 Are you an employee who is wondering what your rights are? Do you have a family member who is employed and you want to be sure they are protected? An employment law attorney can help.
Employment law attorneys know the law inside and out and can help employees understand their rights as well as help protect them if they are wrongfully terminated or harassed at work. If you need legal representation, an employment law attorney is the best person to turn to. Protect yourself and your loved ones by knowing your rights – contact me and I can help.
Common Forms of Employment Discrimination
There are a number of different forms of employment discrimination. The most common types of discrimination include:
1) Wrongful Termination
The most common type of employment discrimination is wrongful termination. This occurs when an employer fires an employee for an illegal reason. Illegal reasons for firing an employee include discrimination, retaliation, and breach of contract.
If you have been wrongfully terminated, it is important to consult with an attorney who specializes in employment law. An attorney can help you understand your rights, and will fight to get you the compensation you deserve.
2) Terminated for filing a Worker's Compensation Claim
Being fired for claiming worker's compensation is another typical cause of employment discrimination. If you have been injured at work, you have the right to file a worker's compensation claim.
However, if your employer finds out that you have filed a claim, they may try to fire you. If you are fired because you filed a worker's compensation claim, you may have a valid employment discrimination claim and you should probably call an employment law attorney for assistance.
3) Denied a Promotion
If you feel like you have been denied a promotion that you deserved, you may have a case for discrimination. To demonstrate discrimination, you must show that the individual who received the promotion was not a member of a protected group and that you were qualified for the position.
Additionally, you must be able to show that discrimination was a factor in the decision not to promote you. This can be difficult to do, so it is important to talk to an experienced employment law attorney before taking any action.
4) Failure to Hire for a Job Opening
The next category of employment law is wrongful hiring practices. This can occur when an employer refuses to hire someone based on their membership in a protected class, such as their race, religion, or gender.
It can also occur when an employer hires someone with the intention of paying them less than other employees who do the same job. If you believe that you were wrongfully fired, or not hired for a job opening, you may have a claim under employment law and should call an employment law attorney.
5) Subjected to a Hostile Working Environment
This is a type of discrimination that occurs in the workplace. It can be based on race, religion, gender, or any other protected characteristic. A hostile work environment is one in which an employee is made to feel unsafe or uncomfortable.
This can be done through verbal or physical harassment, or by making offensive comments about a protected characteristic. If you have been subjected to a hostile workplace, you may be able to sue and you should call an employment law attorney.
6) Denied a Raise
The law protects you from being denied a raise based on your race, religion, gender, or disability. If you feel like you've been passed over for a raise unfairly, talk to an attorney about your options.
You work hard day in and day out, but sometimes it feels like your boss just doesn't appreciate all that you do. If you're denied a raise that you feel you deserve, it can be frustrating and even unfair.
7) Retaliation
The final category of employment law is retaliation. This occurs when an employer takes adverse action against an employee because they have filed a complaint of discrimination, or participated in an investigation into discrimination.
Adverse actions can include firing, demotion, reduced hours, or pay. You may be able to file a lawsuit against your employer if you have been the target of retaliation.
Discrimination
It is against the law to subject a person to different treatment or prejudice an employee due to his or her protected category, trait, or identity. It is also unlawful for a business to take adverse employment actions against someone based on their protected class, characteristic, or identity. Protected Classes and Protected Traits include the employees:
• Age (over 40 years of age)
• Race
• Color
• National Origin
• Sex or Gender
• Pregnancy
• Sexual Stereotyping
• Religion
• Disability
An employee has a limited time in which to bring a charge of discrimination or else lose the right to fight one based on federal and state law. You should consult an attorney about the filing deadlines as soon as you can after the discriminatory event occurred to you.
Retaliation
Federal and State Employment Laws make it unlawful for an employer to retaliate against an employee who has engaged in a protected activity. Employers are not allowed to take punitive action against workers because the employee engaged in any of the following activities:
Retaliation for Opposing or Reporting Discrimination
An employer may not discharge or in any other manner discriminate against an employee because the employee has:
(1) opposed a discriminatory practice;
(2) makes or files a charge of discrimination;
(3) files a complaint;
(4) testifies, assists, or participates in any manner in an investigation, hearing, or hearing
Workers' Compensation Retaliation
The law protects an employee from being retaliated against for filing a claim, testifying, or assisting in proceedings under the workers' compensation laws.
An employer may not discharge or in any other manner discriminate against an employee because the employee has:
(1) filed a workers' compensation claim in good faith;
(2) hired a lawyer to represent the employee in a claim;
(3) instituted or caused to be instituted in good faith a proceeding for workers' compensation; or
(4) testified or is about to testify in a proceeding for workers' compensation.
Family and Medical Leave Act (FMLA)
The Family and Medical Leave Act (FMLA) is a federal labor law that allows eligible workers to take time off from work for serious family or medical reasons.
An employer may not discharge or in any other manner discriminate against an employee because the employee has:
(a) requested FMLA leave;
(b) taken FMLA leave; or
(c) opposed any unlawful practice under the FMLA.
Situations Included Under FMLA
The following are some situations that may be covered by the FMLA:
Illness
Taking care of a qualifying sick family member
The birth of a child and to bond with the newborn
Military caregiving or leave
Adoption or foster care placement
Contact an Employment Law Attorney
If you have been the victim of discrimination, retaliation, or other unlawful employment practices, you should contact an experienced employment law attorney.
I am one of the top attorneys in Corpus Christi area representing victims of employment discrimination and retaliation. I have been fighting for the rights of workers across the country for over 30 years. I have the experience and resources to help you get the justice and compensation you deserve.
Contact me for a free consultation. I will review your case and tell you how I can help. There is no obligation to hire me, and there are no upfront costs.